---
Photographer: Joseph Waller
The exterior locations favoured by the Camden Town painters in their commitment to rendering an urban modernity, the grime and occasional grandeur of the streets of North London, and the optimism of the newer garden suburbs, produced works dismissed by some contemporary critics as mawkish or sentimental, while lauded by others for offering a redemptive aesthetic of the city.
Joseph Waller's photographs revisit four of the paintings from the exhibition. His treatment emulates the brilliant vibrating colour combinations favoured by the Camden Town Group to tell a story of contemporary London, still beautiful in spite of itself.
Anne Witchard, University of Westminster
ALL PHOTOGRAPHS COPYRIGHT. Joseph Waller email: talk@josephwaller.net
---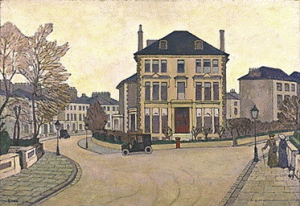 ---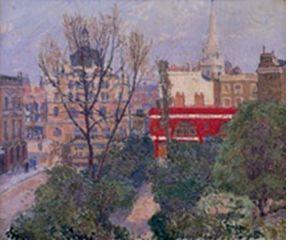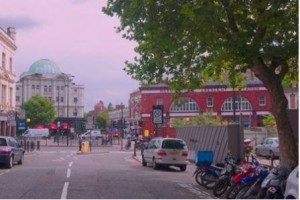 ---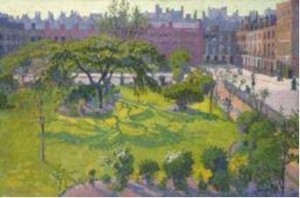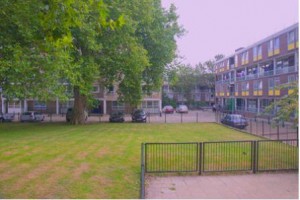 ---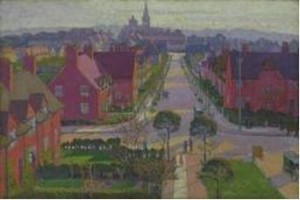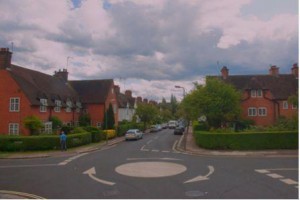 To Cite This Article:
Joseph Waller, 'Camden Town Group Locations Revisited'. Literary London: Interdisciplinary Studies in the Representation of London, Volume 8 Number 1 (March 2010). Online at http://www.literarylondon.org/london-journal/march2010/waller.html. Accessed on [date of access].