---
Charles Bennett
10am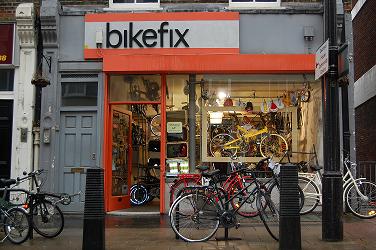 A man with a dozen yellow tulips
is reading the notice board on Emerald Passage.
Perhaps he should hear Mila Campnoy
talk about Herbs & Their Uses.
He thinks about going and meanwhile
the yellow of his February tulips
is making the man at Bikefix sing
a small repairing song.
11am
As if by a miracle this morning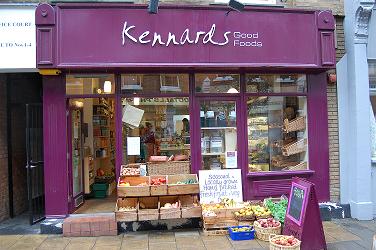 the pavement outside Dawson Flowers
is covered with snowdrops and crocus.
Everyone walks on tip-toe.
A delirious bee is thumping
the window of Kennard's Good Food,
he wants them to open a jar of Active Manuka –
the rest is up to him.
12 noon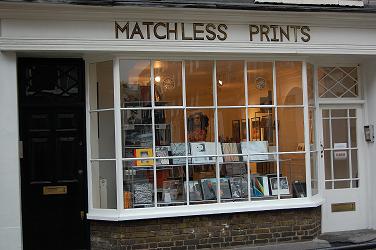 The cat who's fast asleep
on a plump Tibetan cushion
in the window of Matchless Prints,
can hear a tin of tuna being opened
in Rita's Sandwich Bar across the street,
where two white slices side by side
are freshly opened pages
in the book of Tuesday.
1pm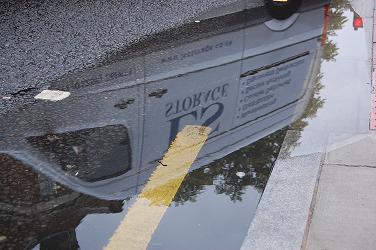 On his way to lunch a pedestrian
stops on the corner of Great Ormond
to let an approaching motorist turn right.
And the driver slows down as well
so the man can cross before her.
Which makes them wave and smile,
inviting each other into the space
they're holding open between them.
2pm
A woman is calling a name
on the corner of Mecklenburg & Heathcote.
Between her calls you can hear
the plinks of a rainy piano.
Trees in St George's Gardens
shudder their leaves to the ground
and everyone comes to their window
except for the person she's calling.
3pm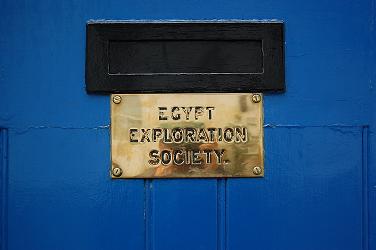 Over a pint at the Duke
the man who put a paper dart
through the letterbox of the Brazilian
Aeronautical Commission in Europe,
and went to show the Egypt Exploration Society
how Wilson, Kepple & Betty used to dance,
is helping the barmaid land
her skittish Fairey Seafox on the Nile.
4pm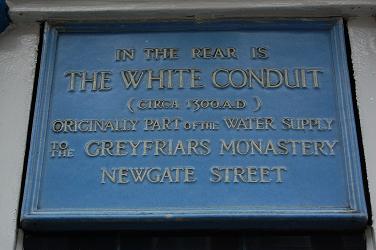 From the window of Griffith & Partners
The Grammar of Japanese Language
has opened the wings of its cover
and flown like an origami blackbird
to the branches of bonsai trees
in Brownlow Mews. Each evening
it sings haiku from the leafy pages
written by Tatui Baba in 1904.
5pm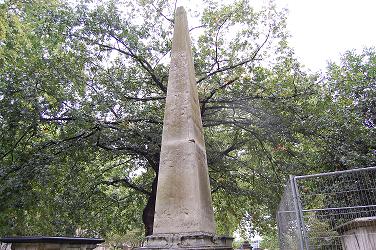 In a space between the song of three robins
on a bench in Saint George's Gardens
I'm waiting for you to arrive. Whatever
it is that's delayed you, I don't mind
I'm happy to watch a small gap in the clouds
opening wider and wider. I can sit here quietly
by the Thomas Falconer Obelisk
for as long as it takes.
To Cite This Article:
Charles Bennett, 'Coram's Field'. Literary London: Interdisciplinary Studies in the Representation of London, Volume 5 Number 2 (September 2007). Online at http://www.literarylondon.org/london-journal/september2007/bennett.html.